This is the face of better outcomes.
Viz.ai closes the gaps between patients, clinicians, and life-saving treatments with its leading-edge AI-powered care coordination solution.
Nothing artificial about that.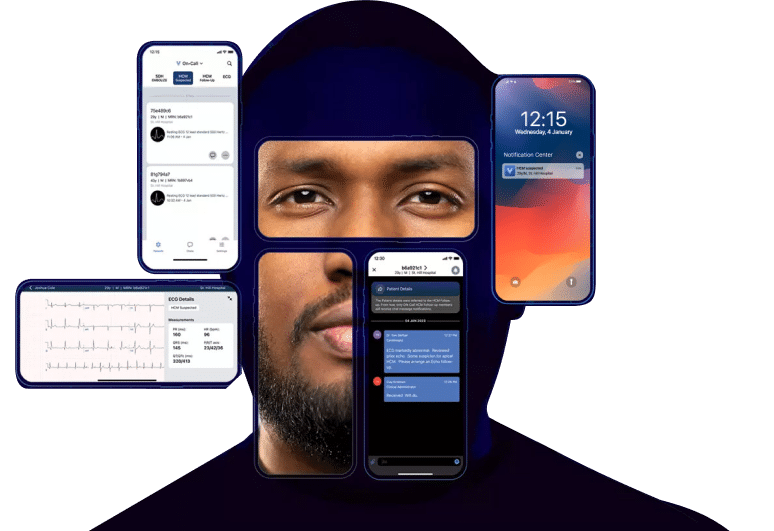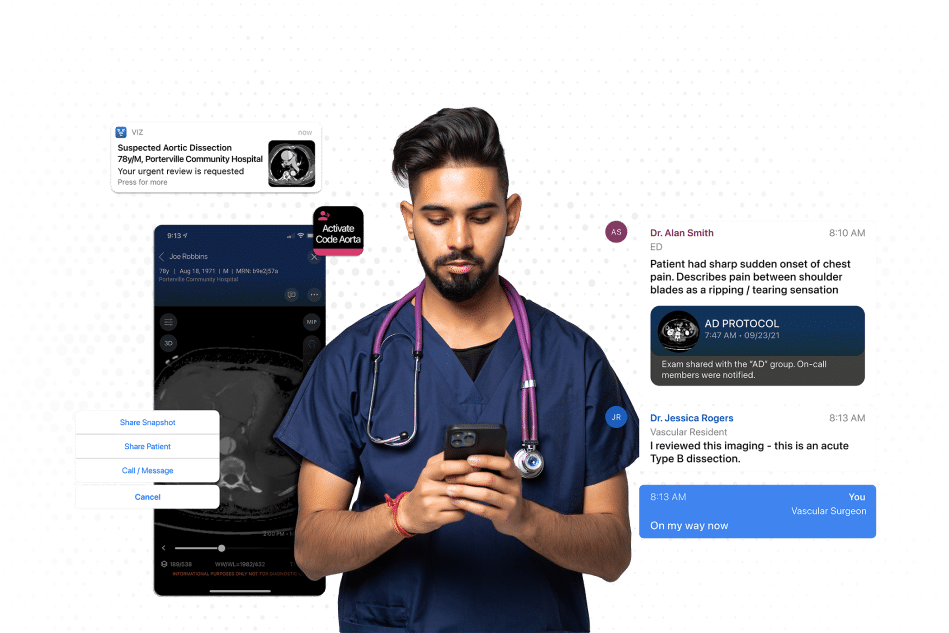 Welcome

to Viz.ai

At Viz.ai, we harness the power of artificial intelligence (AI) to improve patient outcomes. Our comprehensive AI-powered care coordination solution leverages advanced, FDA-cleared algorithms to analyze medical imaging data, including CT scans, EKGs, echocardiograms and more, providing real-time insights and automated assessments to accelerate diagnosis and treatment.
This is the future of patient care.

Powered by AI.

Introducing Viz.ai™ One–the leading AI-powered care coordination solution designed to revolutionize the way patient care is delivered.

Learn more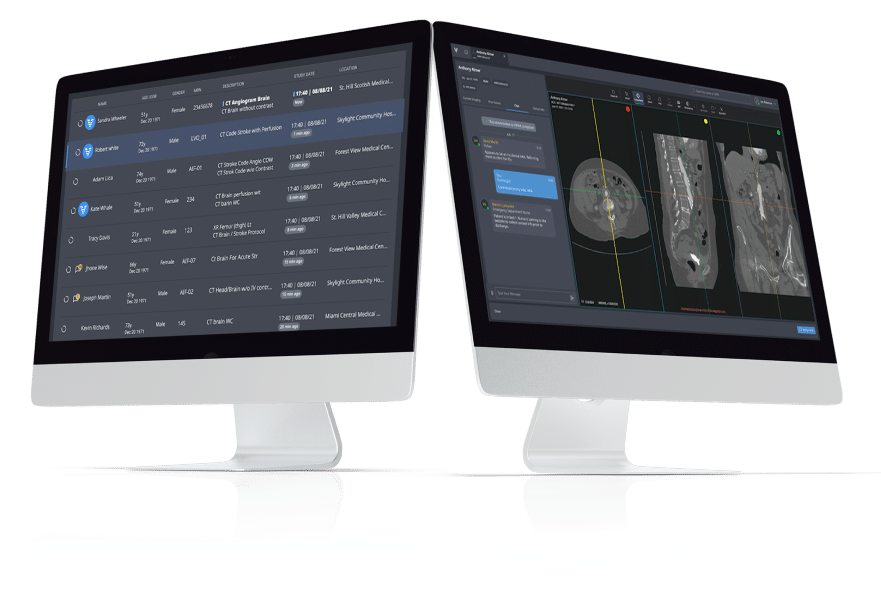 Clinically validated.

Real-world performance.

Significantly save time and improve patient and economic outcomes with our AI-powered care coordination.

See the data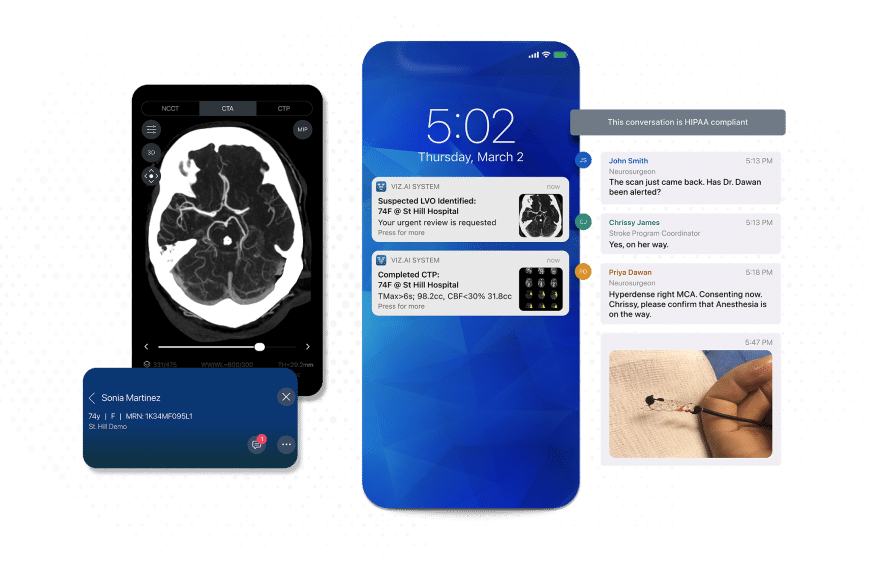 Auto-detect suspected diseases.

Accelerate time to diagnosis and treatment.
The all-in-one solution autodetects suspected diseases across a wide range of therapeutic areas in seconds.
View our solutions
What our customers are saying
Our partnership with Viz.ai aligns with our commitment to delivering exceptional patient care by utilizing groundbreaking advancements in technology. This software holds immense potential for transforming the way we approach patient care.

Viz.ai alerts my team to potential LVOs in our network and allows me to quickly view them on my phone. This is the new standard for stroke care.

This algorithm is a powerful new tool for healthcare professionals to more readily identify and capture individuals with AAA, and, importantly, automatically refer those at imminent risk for rupture.
Snehal Gandhi, MD

Chief Medical Information Officer and Medical Director of Hospital Medicine at Cooper

Don Frei, MD

Director, Neurointerventional Surgery, Radiology Imaging Associates/RIA Neurovascular and Swedish Medical Center, Denver

Phillip Batista, MD

Vascular Surgeon, Associate Program Director of Vascular, and Endovascular Surgery Residency, Cooper University Health Care
Research optimization

From accelerating patient access and adherence and closing gaps in patient care to clinical trial enrollment , we've got you covered with AI-powered tools for life sciences.

Learn more

Real-time communications

Get connected within seconds of suspected disease–wherever and without delay on a mobile or desktop device. Activate teams and improve patient access to life-saving treatments.

Discover how

Easily integrated

Smart. Simple. Supportive. Equipped with dedicated 24/7 on-call clinical specialists, implementation experts, and customer success team, we are always here to assist you.

Get support

Viz.ai is revolutionizing the way patient care is delivered.

From disease detection to life-saving treatments.
Request a demo.
Experience the power of AI
See for yourself how the AI-powered care coordination of Viz.ai can transform your healthcare organization.
Speak to an expert