Viz Aneurysm
This is our AI-powered solution that can automatically detect and triage suspected aneurysms
Request a demo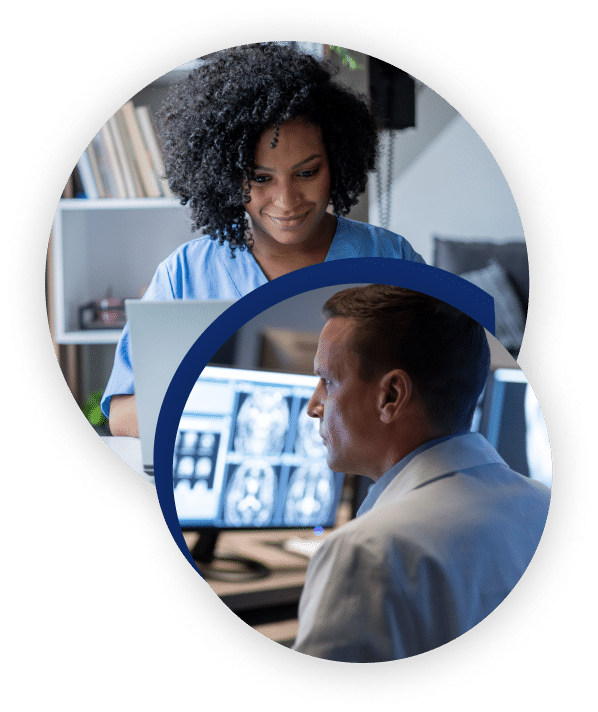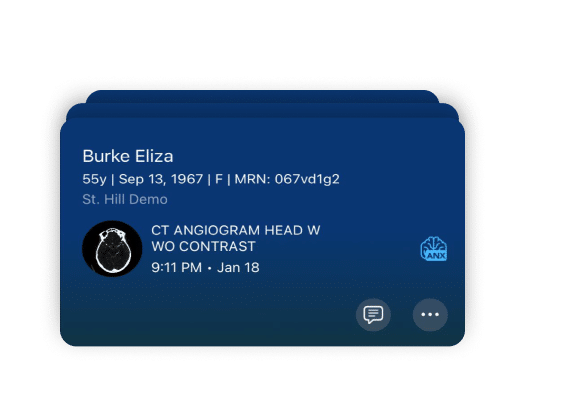 Detect the undetected
Auto-detects suspected aneurysms in CTAs that may be missed. AI-powered detection of these aneurysms allows them to be appropriately monitored and treated.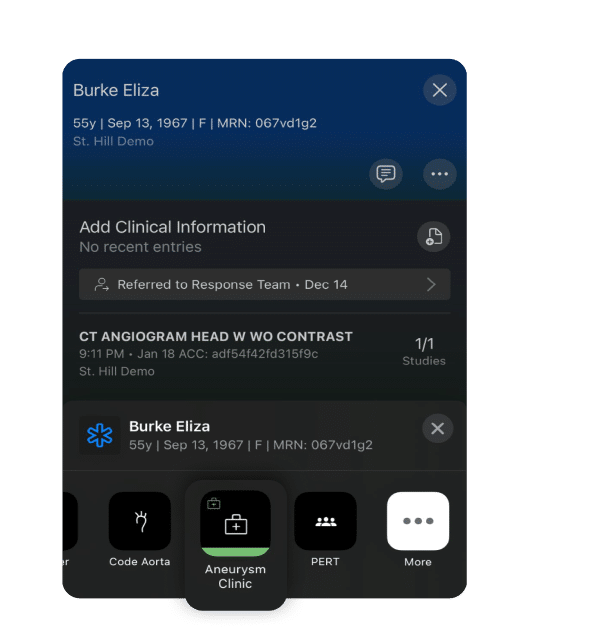 Go from "now what?" to "now this"
Start a plan of action as soon as it detects a suspected cerebral aneurysm. Viz Aneurysm notifies the appropriate care provider, even if they're located at a different hospital. Finding more aneurysms and tracking them over time ensures more patients have access to therapies and treatment when appropriate to do so.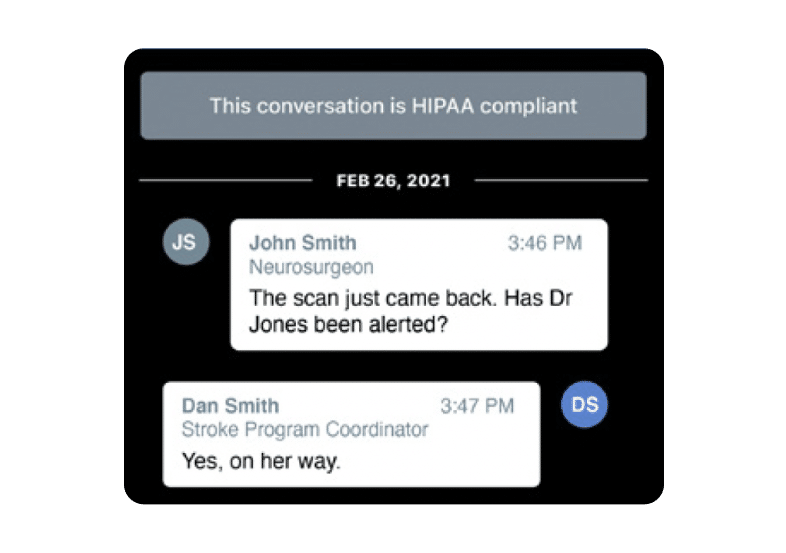 Chat freely, broadly, securely
The HIPAA-compliant solution lets you chat with anyone on the care team within your health system, from referring centers to treatment centers. Securely message groups or chat with specific individuals on your personal phone. Meaningful, detailed conversations always remain secure. There's even a button to simply activate a referral to the clinic for follow-up and ensure no patient is lost to follow-up.
Improved clinical and economic outcomes
≥ 4mm
Viz Aneurysm delivers market-leading sensitivity and specificity with smallest aneurysm detection
85%
of aneurysms detected by Viz had not been previously referred for follow-up
88.2%
positive predictive value in recent independent study
Clinical study
Validation of an automated machine learning algorithm for the detection and analysis of cerebral aneurysms
The described Viz.ai Aneurysm CNN performed well in identifying the presence or absence of IAs in an independent validation imaging set. Further studies are necessary to investigate the impact of the software on detection rates in a real-world setting.
Read the Abstract