Viz Connect
Transform post acute cryptogenic stroke pathways by directing more post-stroke patients for faster cardiology follow-up.
Request a demo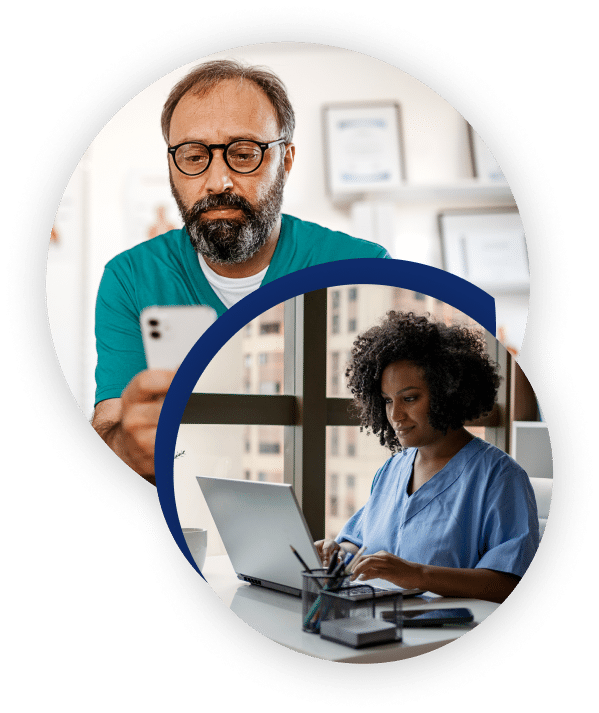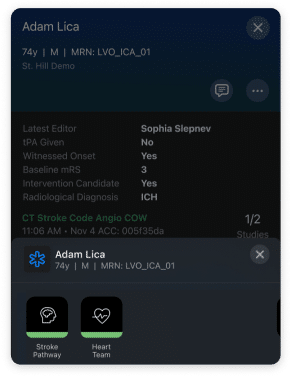 Direct the right patients for follow up
Use AI detection and notifications to increase disease awareness and facilitate referral to more appropriate care pathways. AI-powered detection of these strokes allows more patients to complete the post-acute stroke pathway and reach appropriate treatment.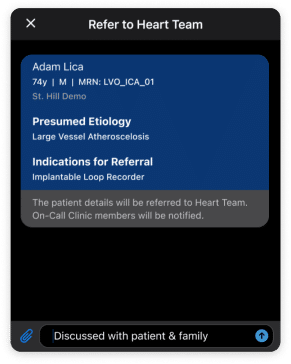 Go from "now what?" to "now this"
With AI-powered cryptogenic stroke workflows, you can collaborate with physicians in real-time, reducing time to patient consultation. Minimize wait times for appropriate consults and schedule referrals before the patient is discharged, improving the patient experience.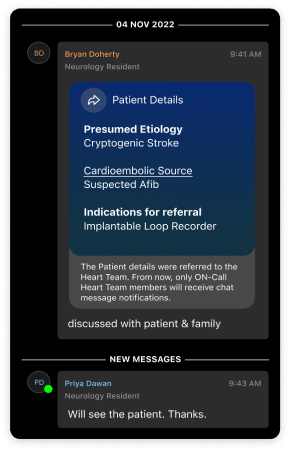 Chat freely, broadly, securely
The HIPAA-compliant solution lets you chat and share images with anyone on the care team to facilitate the appropriate workup and specialized care. There's even a button to simply activate a referral to cardiology specialists, resulting in an increase in referrals to the most relevant specialist or care team, saving time, optimizing care and improving patient outcomes.
Optimizing clinical care pathways
1 min
average time from referral to view
3x
increase in patients directed to the right specialist
2x
increase in inpatient referral volumes
Hear what your peers are saying.
With Viz.ai the cardiology team can evaluate the acute stroke patients right at the bedside and assess candidacy for an internal loop recorder instead of waiting for the outpatient setting–preventing delays and follow-up fall outs.

Earlier awareness leads to faster treatment times. The Viz.ai technology facilitates this through improved communication.

Now we have an easy button to contact cardiology.
Dr. Sowmya Lakshminarayanan

Neurologist at Novant

Dr. Leesa Schwarz

Cardiology Advanced Practice Provider at University of Kentucky, Chandler Hospital

Jessica Lee, MD

Neurologist at University of Kentucky Health System