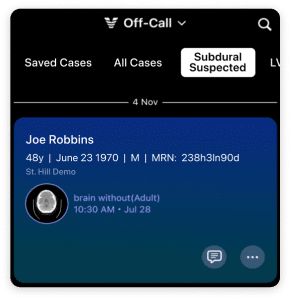 Early detection of subdural hemorrhages
Our solution auto-detects both acute and chronic subdural hemorrhages. Early AI-powered detection of subdural hemorrhages allows timely intervention and improved patient outcomes.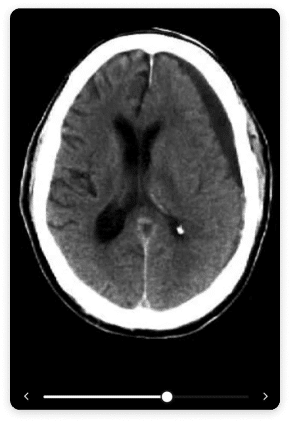 Streamlined workflow
The automated detection capabilities of Viz Subdural help streamline the workflow for healthcare professionals, reducing manual effort and increasing efficiency in the diagnosis process.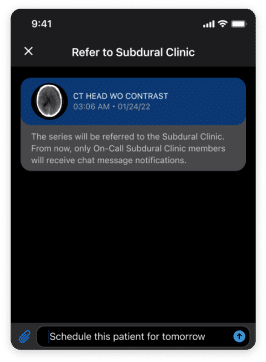 Chat freely, broadly, securely
The HIPAA-compliant platform lets you chat with anyone on the care team. Transfer data seamlessly through the secure cloud-native platform and connect with the entire care team across referring and treating centers while minimizing treatment delays.
Reduced Hospital Costs
$4.8B
Annual Payer Impact
Clinical Study
Automated detection and analysis of subdural hematomas using a machine-learning algorithm
Viz Subdural CNN performed exceptionally well at identifying and quantifying key features of subdural hemorrhages in an independent validation imaging data set.
Read what your peers are saying
Viz Subdural allows us to detect both acute and chronic subdural hemorrhages to better identify early treatment pathways. Having an algorithm that identifies both can allow us to take better care of our patients.
Jason Davies, MD, PhD

Associate Professor of Neurosurgery and Biomedical Informatics at the State University of New York (SUNY) at Buffalo