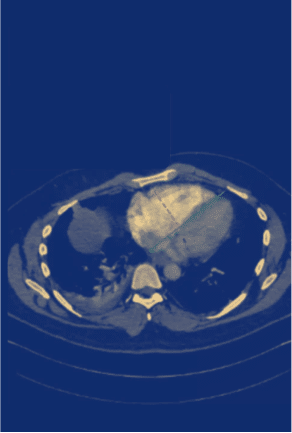 Viz PE
This is our AI-powered solution for the detection of suspected pulmonary embolism (PE).
Request a demo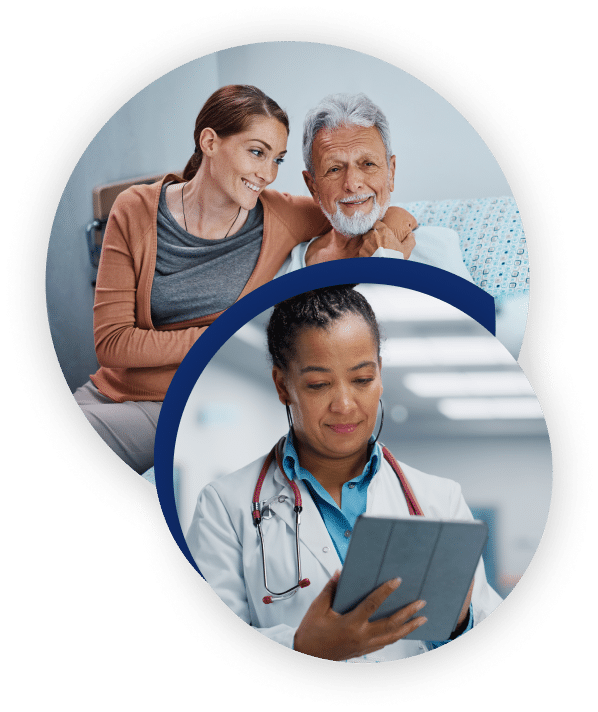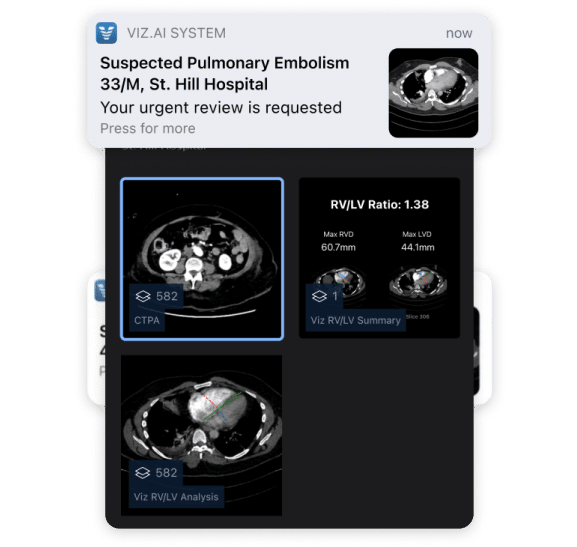 Establish urgency
Use AI-powered alerts to identify suspected PE and right heart strain in patients.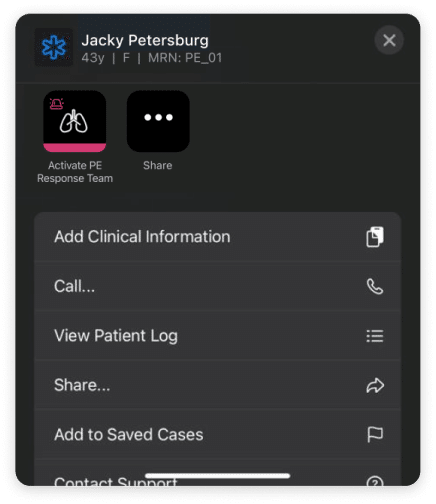 Develop effective treatment plans
Collaborate across multispecialty care teams to review patient status, discuss next steps, and activate higher levels of care based on acuity.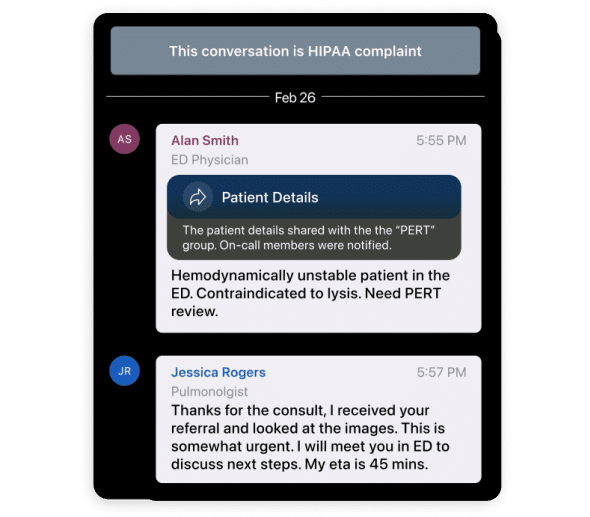 Deliver efficient care
Expedite treatment decisions across the HIPAA-compliant platform, close the loop with colleagues, and provide status updates to treating centers.
Improved clinical outcomes powered by Viz PE
Pulmonary Embolism Detection
RV/LV Ratio
3.6mm
RV Mean Absolute Error
4.3mm
LV Mean Absolute Error
Clinical Study
Mustafa K. Real-world validation of a deep learning AI-based detection alogirhtm for suspected pulmonary embolism. Presented at: ARRS, April 2023.
Researchers found that Viz PE showed a real-world positive predictive value (PPV) of 80.4% and a negative predictive value (NPV) of 98.5% in over 1,200 retrospective chest CTs.
Read what your peers are saying
Automated detection may have a positive downstream effect on patient triage leading to accelerated care coordination, earlier diagnoses, timely initiation of life-saving interventions, and better patient outcomes.

Since integrating Viz.ai into our network, our team has been able to quickly assess and provide timely care to our pulmonary embolism patients. By closely monitoring our metrics and implementing best practices, we're committed to improving our throughput and delivering exceptional care to all of our patients.

The Viz.ai automated CT scan clot detection system improves diagnostic acumen and expedites care for patients with acute pulmonary embolism. This will enable clinicians to quickly triage patients and treat them appropriately, by providing a powerful tool for early detection and risk stratification. This expedited critical decision-making will undoubtedly save lives
Peter Chang, MD

Radiologist and Director at UCI Center for AI in Diagnostic Medicine

Elias Iliadis, MD

Interventional Cardiologist Cooper University Healthcare

Kenneth Rosenfield, MD

Interventional Cardiologist Section Head of Vascular Medicine and Intervention at Massachusetts General Hospital and Co-Founder of the PERT Consortium™