Unlocking the Future of Neurovascular Care: 3 Takeaways from the 2023 SNIS Annual Meeting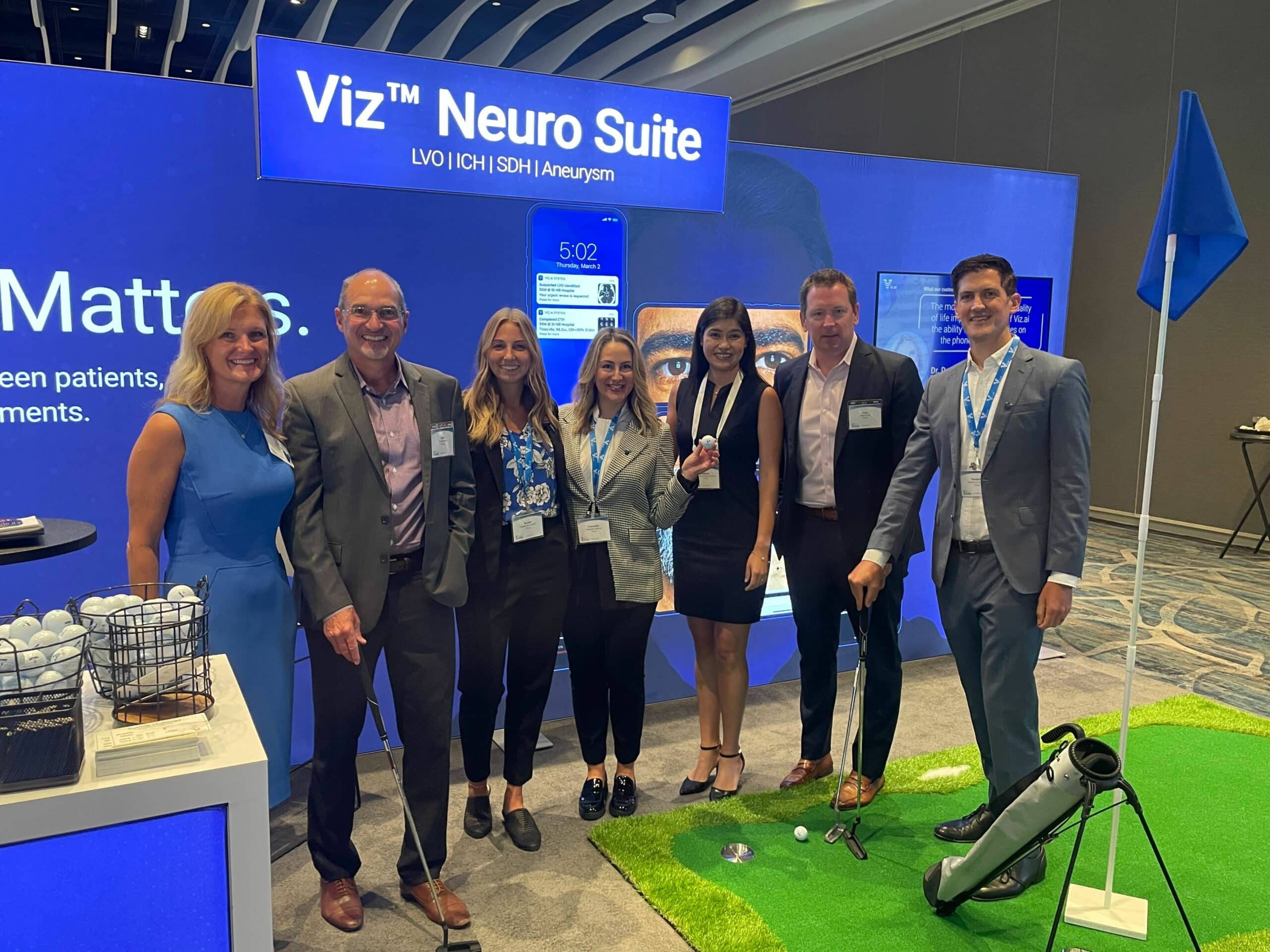 The Society of Neurointerventional Surgery (SNIS) Annual Meeting showcased cutting-edge research and advancements in the field of neurovascular care. Here are three pivotal takeaways, enriched by themes from Dr. J Mocco's thought-provoking presidential address and The Honorable John Fetterman's inspiring stroke survivor's journey:
1. Patients First: Creating a United Community for Transformative Care
Senator Fetterman's survivor story touched our hearts and highlighted the significance of creating a united community for stroke patients and caregivers. Through artificial intelligence (AI)-powered solutions like Viz LVO, we empower clinicians to rapidly detect and triage stroke cases, contributing to quicker interventions and improved patient outcomes. By fostering a collaborative community of neurovascular care professionals, patients, and their families, we are collectively working towards building a stronger, more compassionate support system.
2. Enhancing Precision with AI in Stroke Detection
AI's potential to outperform traditional methods in stroke detection was a recurring theme. Viz LVO, an AI-powered tool, had the spotlight with a remarkable positive predictive value of 76% compared to RapidAI's 46% – in a new clinical study presented at the conference. This implies a significantly higher probability of identifying brain vessel occlusions correctly. For radiologists, this means more confidence in making critical decisions and reducing false-positive cases, ultimately saving precious time for prompt intervention and reducing the risk of long-term complications. Dr. J Mocco's address underscored the importance of partnerships and data in advancing the field of neurointervention. At Viz.ai, we recognize the potential of data-driven insights and collaborate closely with top experts and healthcare providers to continually refine and enhance our AI algorithms. These strong partnerships and data-driven advancements have led to the exceptional performance of Viz LVO, a testament to the power of collaboration and data in driving meaningful change.
3. Bridging the Gap with AI for Equitable Access
AI's impact on health equity was another striking revelation. An abstract from the University of Kentucky showcased how Viz.ai enables healthcare providers to visualize disparities in care and redistribute resources, ensuring equitable access to time-critical interventions for stroke patients, regardless of their location. This breakthrough has profound implications for underserved communities and aligns with Viz.ai's mission to increase access to care for all patients.
The SNIS Annual Meeting reaffirmed that AI is the way forward for neurovascular care. The industry is witnessing a paradigm shift, where precision, efficiency, and equity converge to elevate patient outcomes to unprecedented heights. As we continue to develop and implement AI-powered solutions, we recognize the paramount importance of accuracy. It is this commitment to accuracy that fuels our dedication to collaborating with top experts and revolutionizing neurovascular care for the benefit of patients worldwide. In summary: Accuracy Matters.
Stay tuned for more updates on Viz.ai's advancements in AI-driven neurovascular care.