Reducing Radiology Burnout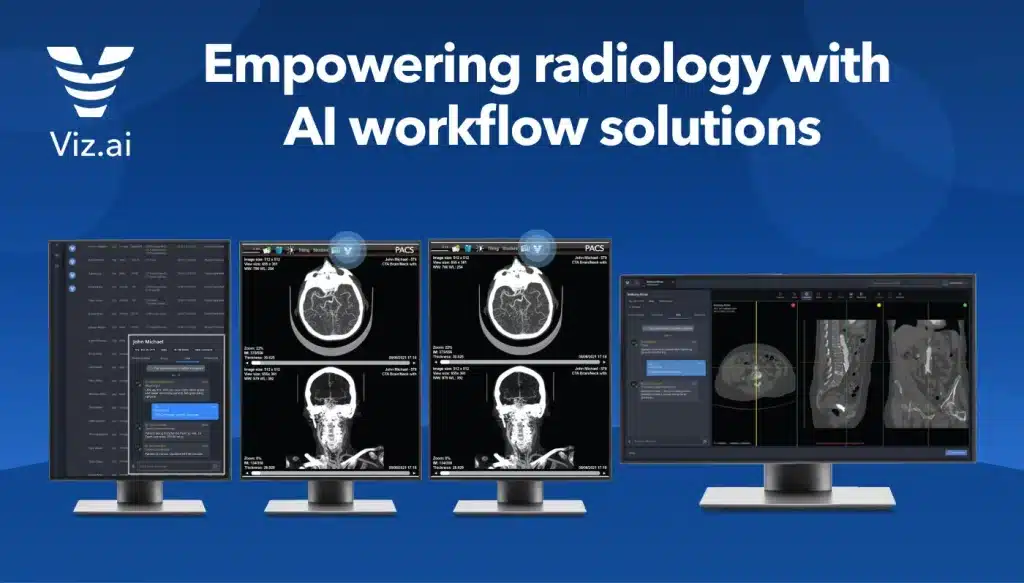 Radiologist burnout continues to be a challenge and hospitals struggle to alleviate labor shortages. Fewer radiologists are available to respond to the growing demand for imaging studies with nearly a 10% increase in the number of CTs and MRIs annually.
Reducing Radiologist Burnout
There is a global shortage of radiologists,1 which is steadily growing because the number of radiologists is not increasing as quickly as the demand for imaging studies. Reducing radiologist burnout is a major challenge as hospitals struggle to alleviate these labor shortages, which have been exacerbated by the pandemic for the past couple of years. As fewer radiologists are available to respond to the growing demand for imaging studies – there is an 8% increase in CTs and a 6% increase in MRIs annually2 – they are experiencing heavier workloads and increasing pressure to work faster.
To relieve some of those stressors, hospitals are increasingly turning to augmented intelligence (AI) to enhance delivery of care. They are also embracing operational and clinical strategies that allow them to adopt and scale innovative technologies and approaches quickly. Given the current and anticipated future shortfalls in radiologists and high rate of burnout, increasing workflow efficiency is a top priority.
Where is AI headed?
There have been lots of conversations recently about where AI is headed in the coming years. While everyone agrees that AI is a transformative technology in radiology, which can certainly facilitate disease detection in imaging studies, the timeline for adoption varies across organizations. We are delighted to have been able to work with many of the industry's early adopters.
The latest clinical validation data prove that using the Viz Platform saves time by enabling faster, better informed treatment decisions (up to 73% faster), which result in improved patient outcomes with shorter hospital stays (about 2.5 days shorter for patients with large vessel occlusion acute ischemic stroke). Viz is playing a key role expediting these radiologist workflows.
This is just the start of Viz's support for radiologists because we are continuing to develop AI modules inhouse and partnering with companies like Avicenna.AI to provide the highest quality and most clinically impactful AI-powered workflows. We know that it is not the number of algorithms that matters. We are finely focused on introducing AI-powered capabilities that truly help radiologists and advance patient care.
Collaborating to increase operational efficiency and improve patient outcomes
The Viz Radiology Suite will allow users to reap the benefits of receiving real-time notifications of suspected disease in imaging files and getting prioritized worklists. If the ensuing radiologist's review confirms a diagnosis, the platform's user-friendly communications tools make it easy for that physician to connect with multidisciplinary clinical care teams on call across their hospital network and share vital data.
When the Viz Radiology Suite is securely integrated into their hospital network's picture archiving and communication systems (PACS), team members in different departments can view the shared imaging data, and other protected health information, in a highly efficient, HIPAA-compliant manner. As there are fewer phone calls involved, less time is wasted, and collaborative treatment decisions can be made faster and easier.
This is one of the many ways in which Viz.ai is leading the wave of innovation, applying AI to transform healthcare. We are creating synchronized action for hospitals that is clinically proven to improve patient care.
To learn more about the Viz Radiology Suite or to schedule a demo, visit https://www.viz.ai/radiology.
References
RSNA: Radiology Facing a Global Shortage
Academic Radiology, Robert J. McDonald, 7/22/2015; Mayo Clinic