Key Takeaways from ACC 2023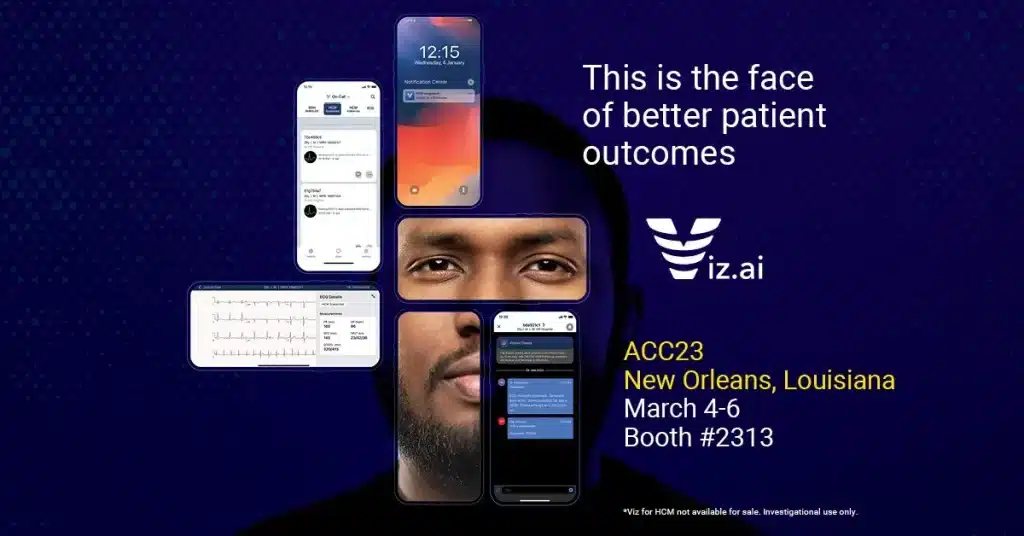 The American College of Cardiology's Annual Scientific Session & Expo together with the World Congress of Cardiology – ACC.23/WCC – drew thousands of cardiovascular professionals from around the world to New Orleans in early March.
The American College of Cardiology's Annual Scientific Session & Expo together with the World Congress of Cardiology – ACC.23/WCC – drew thousands of cardiovascular professionals from around the world to New Orleans in early March.
Clinical Highlights
Day 1 delivered exciting news for patients with or at high risk for cardiovascular disease that have elevated LDL-C levels and documented statin intolerance. Results from Esperion Therapeutics' Phase 3 CLEAR Outcomes Trial, which included nearly 14,000 patients at more than 1,200 sites in 32 countries, showed that bempedoic acid (NEXLETOL) could produce significant reductions in LDL-C, hsCRP, and cardiovascular risk for those patients. Bempedoic acid significantly reduced the risk of major adverse cardiovascular events – MACE-4 and MACE-3 by 13% and 15%, respectively – and the risk of heart attack by 23% and coronary revascularization by 19% compared to placebo.
On day 2, five-year results from the COAPT trial confirmed that minimally invasive mitral valve repair with Abbott's MitraClip was safe and effective at treating secondary mitral regurgitation (MR) in advanced heart failure patients. 614 patients at 78 sites in the United States and Canada were randomly assigned to undergo transcatheter edge-to-edge repair and also receive medical therapy or receive medical therapy alone. The procedure was shown to reduce the risk of annualized hospitalizations by nearly half, reduce the risk of death by almost 30%, and achieve durable MR reduction for 95% of patients compared to the control group.
Three-year results from 1,414 patients in the Evolut Low Risk Trial compared use of Medtronic's Evolut transcatheter aortic valve replacement (TAVR) system with surgical aortic valve replacement (SAVR) in low-risk aortic stenosis patients. Patients that received the less invasive TAVR system, had numerically better clinical outcomes (reduced risk of all-cause mortality or disabling stroke at three years) and significantly better hemodynamic valve performance.
Divided Outlook
Attendees at ACC.23/WCC tended to fall into two camps with respect to their views on the use of AI in cardiology – they were either excited, early adopters who appreciated the immensely positive role AI can play in supporting workflows or they were anxious about what amounted to unfamiliar territory to them. While it was empowering to hear patient success stories from cardiologists in person, there is clearly a lot of work to do in sharing positive clinical outcomes data of employing this type of transformative technology into their hospital systems.
Shortage of Cardiologists
There continues to be a shortage of cardiologists in the United States despite ongoing efforts by the ACC to encourage young MDs to pick cardiology as a specialty.
In fact, in its 2022 Physician Compensation Report, Physicians Thrive reported that out of all the US medical specialties, cardiology had the largest projected deficit of physicians through 2025.
In November 2022, ACC acknowledged that cardiologists work more hours annually than those in many other medical specialties and face increasing burnout. In response, the organisation issued a Health Policy Statement on Career Flexibility in Cardiology, which recognizes "growing interest in flexible schedules at all stages of the cardiology career arc, and fostering such flexibility can improve retention, increase career longevity, and address diversity and inclusion" and proposes some practical solutions.
Knowing that many patients prefer to work with doctors who share their race/ethnicity and acknowledging the continued projected deficit in cardiologists, ACC has committed to improving diversity and inclusion through pipeline efforts starting at medical school, events and educational resources to create a culture of health equity in cardiovascular medicine. ACC recently held their inaugural health equity 2-day summit in April.
Hypertrophic Cardiomyopathy (HCM)
At ACC.23/WCC, our focus was on highlighting how AI could flag patients with suspected HCM from analyzing routine ECG exams to expedite the patient journey to diagnosis in a disease state that is severely underdiagnosed.
HCM is the most common inherited heart disease and one of the leading causes of sudden cardiac death in people under age 35. However, it is estimated based on known diagnosis rate and prevalence that 80% of people with HCM are unaware of their condition. Clearly there is an imperative to identify patients with HCM early so their disease can be monitored and they can receive appropriate treatment to ensure they have a good, long life.
HCM was considered a strong candidate for Viz.ai's approach because it is a life-threatening disease that could potentially be identified earlier using an AI algorithm to review the results of a routine medical test. Then, once a clinician had confirmed the diagnosis, the Viz.ai platform could streamline the workflow and improve care coordination, ensuring that the patient with HCM received appropriate care from the right provider at the right time.
In fact, Viz.ai has announced a multi-year agreement with Bristol Myers Squibb (BMS) to develop an AI algorithm that can detect signs of suspected HCM in routine electrocardiograms. Like all Viz.ai's products, this algorithm was designed and implemented following clinical guidelines and existing evidence-based care pathways.
Furthermore, we were delighted to announce at the start of the conference a multi-year agreement with BMS to deploy the resulting Viz HCM algorithm and provider workflow software to enable earlier detection and better management of patients with suspected HCM. Viz HCM is now being used under research agreements at several hospitals, including select HCA healthcare facilities. We have also submitted the algorithm to the FDA in a De Novo classification request as Software-as-a-Medical-Device.
Conclusion
As we continue to accrue extremely positive, real-world clinical experience with our Viz.ai platform and current portfolio of nine FDA-cleared algorithms and care pathways across neurovascular and cardiac conditions, we believe that cardiologists who were initially nervous about implementing AI will, in future, view AI as a technology that is integral to streamlining clinical workflow processes.
To that end, we are committed to developing an extensive range of educational materials to increase clinicians' familiarity with our AI-powered platform. They include peer-reviewed papers, clinical webinars, blog posts, news articles and announcements.
Thank you to everyone who met with us at ACC.23/WCC. It is an exciting time, and we appreciate your input and support. If you have any additional questions that you would like us to address regarding the Viz platform and the benefits of AI-powered care coordination, you can reach us here.