Top 3 Takeaways from the Health Equity in Clinical Trials Congress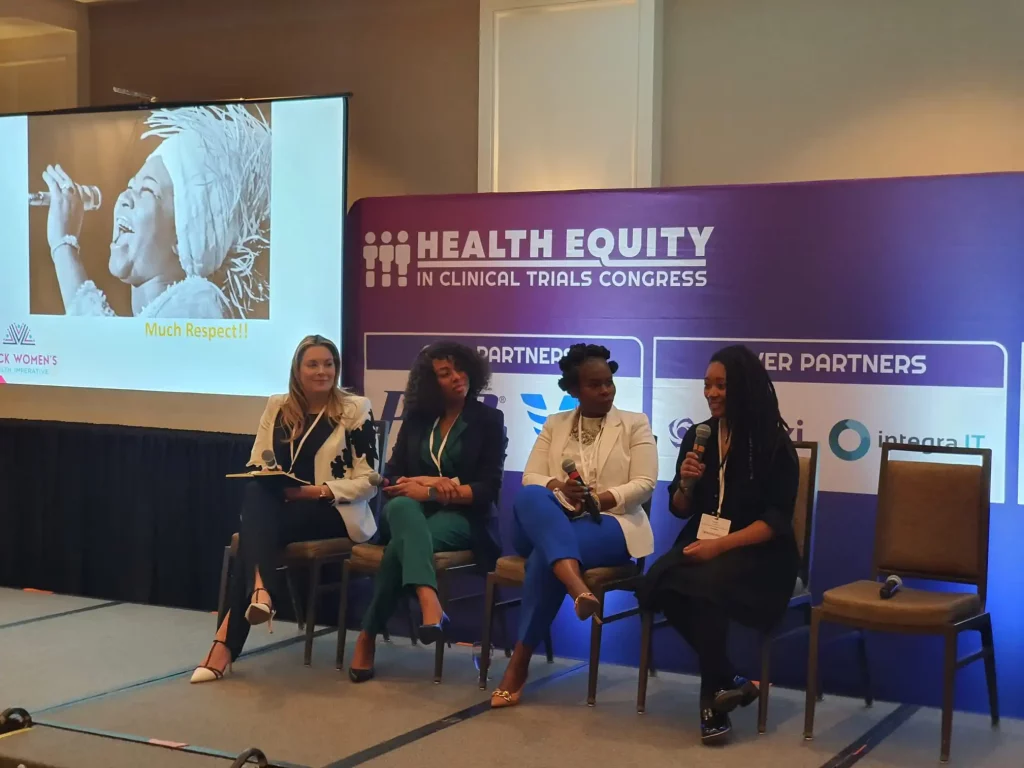 Panelists share their perspectives on how ethically trained AI can combat bias within the healthcare system, leading to greater access and improved patient outcomes.
While increasing diversity in clinical trials has been a focus for many years, the passing of the 2023 omnibus spending bill has brought a renewed sense of urgency. Included in the bill is the "Diverse and Equitable Participation in Clinical Trials Act," or the "DEPICT Act," which requires sponsors to include a Diversity Plan with their investigational new drug (IND) or investigational device exemption (IDE) applications. The Diversity Plan needs to include the sponsor's clinical trial enrollment goals, rationale for those goals, and an explanation of how it intends to meet them.
As this is a new regulatory requirement, there was significant interest in and discussion at the 2023 Health Equity in Clinical Trials Congress, which drew experts from biopharma, CROs, healthcare organizations, advocacy groups, and digital health companies to Boston last month.
Jayme Strauss, Viz.ai's chief clinical officer, moderated a panel discussion, "Using AI to Increase Access and Diversity in Clinical Trials," where Dr. Mesha Martinez, Director of Pediatric Neurointerventional Radiology at Indiana University, Jocelyn Ashford, Vice President of Patient Advocacy at BridgeBio and Molly Madziva, PhD, Senior Director of Clinical Affairs at Viz.ai shared their perspectives on how ethically trained AI can combat bias within the healthcare system, leading to greater access and improved patient outcomes.
Here are three key themes from the panel discussion that were also voiced throughout the conference:
Building Trust
Lack of trust in the healthcare system among minority groups has been a well-known issue. But this issue is broader and also intertwined with healthcare access and distribution challenges. Dr. Martinez shared that even as a Black clinician at the pinnacle of her career, she found herself struggling to access care and resources for her patients. She views AI as an opportunity for change.
"For me, building trust with my patients is taking away their fear and then giving them hope," said Dr. Martinez. "When we look at artificial intelligence, how can we regain trust in underserved patient populations? Basically, we tell them: hey, we know that we had this system in place that really wasn't working. But now we are going to do everything we can to make new systems, practices and processes. We are going to use AI to help us do this, because AI doesn't necessarily have the cognitive biases that humans have, including physicians."
Improving Access to Care
Clinical trial sponsors continue to return to the same few big academic  centers located in metropolitan areas, and patients face many challenges in getting to clinical trial sites from communities or rural areas. The cost of the train ticket, flight or hotel can be overwhelming.  But it is often not just the transportation, time, and cost issues that patients have to overcome. They may have mobility issues and need to rely on someone else to get them to and from the site.
While minority patients may not regularly visit major medical centers of excellence, they are often treated at institutions that are attached to or affiliated with those sites and can be reached that way. But a significant number of minority patients are simply not given the opportunity to participate in clinical trials.
Trial sponsors need to actively reach out to community hospitals to help alleviate some of these access issues. There is more that the industry can do to support community hospitals that may not have the instructure required to conduct clinical trials. Identifying and contacting researchers within community hospitals to determine interest in becoming an investigator of a trial is the first step in figuring out how to collaborate with community hospitals and get them the resources needed to expand access to clinical trials.
"They (patients) are just not asked. That's what I always hear," said Ms. Ashford. "Even those that are asked sometimes just don't get the time to get their questions answered in a way that makes sense for them to overcome the obstacles that they know are running through their head…People talking to them about clinical trials don't understand the questions that they are asking, what they are really dealing with, what barriers they have to overcome, so there's no real time to come up with solutions that work for that individual who may actually want to raise their hand and participate in a study," she added.
Combating Bias
AI can mine clinical data systematically and effectively and remove some of the unconscious human biases. For example, the AI system can automatically review patient medical charts and prompt the physician or research team if patients meet pre-screening criteria for a study. AI can review thousands of medical images across a health system, including patients in more remote areas, and identify suspected disease. It can also identify patients that would not typically be detected and then pre-screen them for a clinical trial.
For AI to be employed most effectively to address DEI issues, its algorithms need to be developed and trained using data sets from diverse patient populations. For example, Viz.ai ensures that its AI applications have a broad and diverse knowledge base to train its algorithms.
At Viz.ai, we are intentional and inclusive at each step throughout our development process. We ensure that any data gaps do not become embedded in assumptions. The data being fed into our AI systems are representative of real-world patient populations, so the results they generate are accurate across patient groups. Furthermore, after our algorithms receive FDA approval, we take the additional step of validating them in a real-world setting. Clinicians can have confidence that our algorithms have been pressure-tested in real-world situations and will work in their hospital with their patients.
Thank you to everyone who took the time to connect with us at the Health Equity in Clinical Trials Congress. We look forward to continuing these important DE&I conversations with you at future events.
For more information on our company's stance on the role of AI in health equity, read the recently published MedCity News article authored by Viz.ai co-founder & Chief Technology Officer, Dr. David Golan.