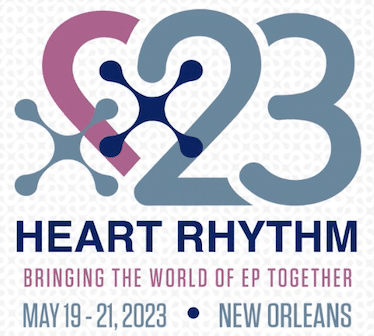 Thanks for joining Viz.ai at Heart Rhythm Society 2023
Viz.ai at Heart Rhythm Society 2023
New Orleans, LA
Ernest N. Morial Convention Center
Viz™ Cardio Suite
Viz.ai has developed Cardiology Solutions that are impacting cardiovascular care pathways through AI algorithms, streamlined workflows, and care coordination, leading to improved patient access to treatment.
Learn more about the AI-powered care coordination built for cardiovascular disease states, including:
Cryptogenic stroke
Heart failure
Cardiomyopathies
Structural heart (patent foramen ovale, aortic stenosis)
Pulmonary embolism
Aortic diseases (AAA and aortic dissection)
Arrhythmias including Atrial Fibrillation
Detecting disease off of CT, MRI, Echocardiogram, ECG and EMR data with 10 FDA-cleared AI algorithms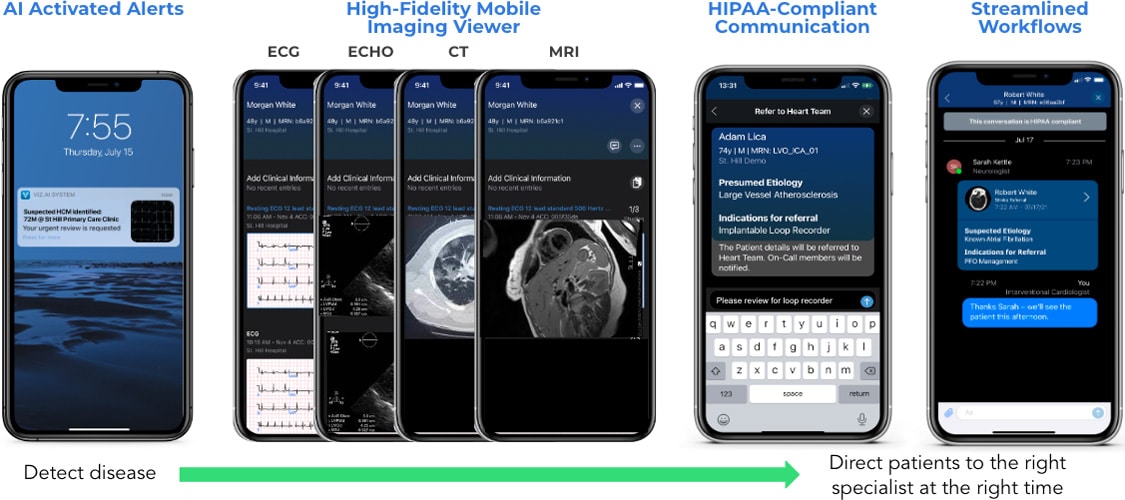 The Power of the Viz.ai Network
Viz.ai pioneered the use of AI algorithms and unifies synchronized care collaboration to increase access to life saving treatments. Viz.ai's cardiology, neurovascular and vascular AI platform is clinically proven to save time and improve patient outcomes and access to care.
1,300                      35,000+                 2,500+
Hospitals              HCP Users        Patients analyzed per day
Demonstrated Time Savings leads to Improved Outcomes